My stuffs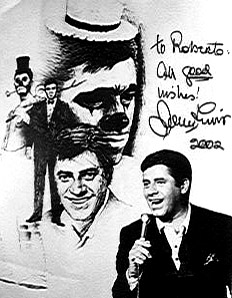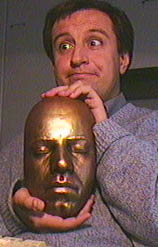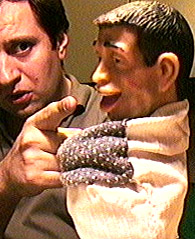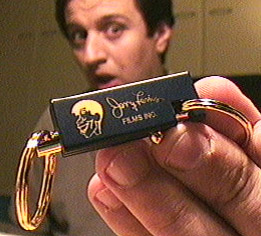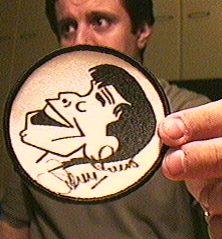 MEMORABILIA
Original Jerry's shirt used during a live show
Jerry's life mask size
Jerry's hand puppet
Money from home ad poster (German)
Nutty Professor ad poster (Italian)
The patsy ad poster (Italian)
Family Jewels ad poster (Italian)
Funny Bones lobby card (Italian)
12 italian cards set
BOOKS
Visit to a small planet by Gore Vidal (Jerry Lewis Cover)
That Kid: the story of JL by Richard Gehman
The Jerry Lewis book of tricks and magic
Being a person by Jerry Lewis (first edition)
Jerry Lewis Man in Motion
Le monde de Jerry Lewis by Noel Simsolo
Don't Raise the Bridge Lower the River by Max Wilk (Ed. Panther, Jerry Lewis cover)
One more time by Michael Avallone (Sammy Davis-Peter Lawford cover)
Bonjour Monsieur Lewis by Robert Benayoun (Ed. Eric Losfeld)
Bonjour Monsieur Lewis by Robert Benayoun
La Revue du Cinema, Image et Son N.278
Docteur Jerry et Mister Love, L'Avant-Scène du Cinema issue no.35
Scusi dov'è il set (The total film-maker) by Jerry Lewis
Everybody loves somebody sometime by Arthur Marx
Jerry Lewis by Giorgio Cremonini
Croquis de Jerry Lewis by Pierre Etaix
Jerry Lewis in person by Jerry Lewis and Herb Gluck
Jerry Lewis un comico a perdere by Mauro Marchesini
Courage is a three letter word by Walter Anderson
I laffed till I cried by Patti Lewis
The Jerry Lewis Films by James Neibaur
Jerry Lewis by Camillo Moscati
Jerry Lewis sein leben, seine filme by Klaus Stawecki
King of Comedy by Shawn Levy
Inventing Jerry Lewis, by Frank Krutnik
Funnymen by Ted Heller
Enfant Terrible! edited by Murray Pomerance
Dino by Nick Tosches (italian edition)
DVD
- MOVIES
At war with the army
The Stooge (Paramount)
Attente ai marinai (Sailor Beware - bootleg DVD)
Il Delinquente delicato (The delicate delinquent - Paramount)
Il Cenerentolo (Cinderfella - Paramount)
Ragazzo Tuttofare (The Bellboy - Paramount)
L'idolo delle donne (The ladies man - Paramount)
Il mattatore di Hollywood (The errand boy - Paramount)
Le folli notti del Dottor Jerryll (The Nutty Professor Special Edition - Paramount)
The Nutty Professor (Paramount- First edition DVD)
Dove vai sono guai (Who's minding the store, bootleg DVD)
Jerry 8 e 3/4 (The Patsy - Paramount)
The disorderly orderly (Paramount)
The family jewels (Paramount)
Hardly Working (bootleg DVD)
Bentornato Picchiatello (Hardly Working, bootleg DVD)
Cracking Up (Bootleg DVD)
Slapstick of another kind (Cinema Club)
King of Comedy (Fox-DVD)
Re per una notte (King of Comedy, poor italian DVD)
Road to Bali (with a Martin & Lewis cameo)
Bela Lugosi meets a Brooklin gorilla (starring Sammy Petrillo, first Jerry's imitator)
The Nutty Professor (w/ Eddie Murphy)
Nutty Professor 2 (w/ Eddie Murphy)
- TV
Martin & Lewis Comedy Collection (Australian release)
Ciao Jerry (Bonjour Monsieur Lewis by R. Benayoun- 6 hours - 3 DVD)
JL live in Paris + History Channel BIO (Bootleg DVD)
JL and Sammy Davis Jr live at he Bally's + Martin and Lewis at the Copacabana (Bootleg DVD)
JL LIVE in Vegas at the Sahara + JL live in Italy (Bootleg DVD)
Las Vegas Home interview with Raffaella Carrà 1988
JL in Italy "Raffaella Carrà Show" 1988
JL in Italy, all the appearances on Italian TV from 1992 to 2004 (Bootleg DVD)
A whole lot of Love (MDA Film)
Man in Motion (Columbia featurette filming "3 on a couch")
The Simpsons (Jerry'cameo as the voice of Frink senior)
Telethon 2004
Martin and Lewis - TV Movie (original Sony "For your Emmy consideration")
VHS
MOVIES
I have ALL the Jerry's movies. All dubbed in italian except " Living it up".
MOVIES IN ENGLISH
"At war with the army"
"Living it up"
"Cinderfella"
"The patsy"
"Hardly Working"
"Cracking up" (aka Smorgasbord)
"Rascal Dazzle" (Our Gang movie - Narrated by Jerry Lewis)
"Boy", short movie directed by Jerry Lewis for Unicef
MOVIES IN FRENCH
Par ous t'es reintre…On t'a pas vu sortir (french production)
Retenez moi ou je fais un maleur (french production)
LIVE APPEARANCE
Martin & Lewis live at the Copacabana (early 50's, home movie)
Jerry Lewis live in Paris (Olympia 1971)
Jerry Lewis live in Vegas (1979 dubbed in german)
Jerry Lewis live in Italy (1984 "Al Paradise")
Jerry Lewis live in Vegas (Sahara 1984)
Sammy Davis jr. & Jerry Lewis Live (Bally's Hotel-Las Vegas 1980)
Damn Yankees (Marquis-New York 1995?)
Damn Yankees (San Francisco, audio cassette)
Lecture at University of San Diego (1999)
Jerry in Venice (Venice film-fest september 1999)
Jerry Lewis live at Orleans Casino (Las Vegas, 2000. Audio cassette)
TV SHOWS
Colgate Comedy Hour
The Jack Benny Show
Martin & Lewis Telethon (Hollywood early 50's)
The JL Show, NBC 1957
The JL Show, NBC 1960
The Jazz Singer (NBC, in color!)
Ben Casey, Jerry is guest star and director
ABC Jerry Lewis Show LIVE (first number, the show was a big flop!)
ABC Jerry Lewis Show LIVE (the last number, guest Sammy Davis jr.)
Hullabaloo, guest host: Jerry and his son Gary
The Jerry Lewis Show, NBC 1967-69: 19 hours
The Jerry Lewis Show, NBC 1967-69: 4 hours dubbed in italian
The Jerry Lewis Show, NBC 1967-69: the pilot dubbed in french
Tonight Show (1969, Jerry is guest host)
Jimmy Durante presents The Lennon Sisters (Jerry is the special guest)
Will the real Jerry Lewis please sit down, cartoons (2 episodes)
"L'uomo d'oro", 1 of 12 shorts (2mins) for italian television
10th anniversary Tonight Show with Johnny Carson (Jerry is a guest)
The Mike Douglas Show, guest co-host for a week
Sonny and Cher Comedy Hour, guest star
NBS Folies (host Sammy Davis jr. guest star Jerry Lewis)
Telethon '74, the best of
Saturday Night Live, guest host
Jerry Lewis Show, 4 pilots (1984)
Soiree in Vienna, guest
All time movies, host
Wiseguy, guest star (2 episodes)
Backstage of Telethon 1989
Jerry and Sammy, interview
Nix is fix, german show, guest
Telethon 1991-97, the best of
Arsenio Hall, guest
Letterman, guest
Geraldo (1995, guest)
Dick Cavett Show (1995, guest)
Inside the Actor's Studio, interview
Mad about you: The billionaire, guest star (in italian)
Larry King Live, 1999 interview
Telethon 1999, the best of
Comedie Channel, guest (Paris 1999)
ET: Las Vegas, january 2000
The Martin Short Show, guest
Larry King Live: 2000
Telethon 2000, the best of
CBS morning: Jerry on stage
Telethon 2001, the best of
Entertainment Tonight (november 2002, about M&L tv-movie)
SPECIALS
Young Jerry Lewis
Jerry at the movies, 1 hours of Trailers
Martin & Lewis, their golden age of comedy (5 parts produced by Disney)
Outtakes from MAD ABOUT YOU "The billionaire" episode
4 Coca-Cola commercials directed by John Landis (Jerry plays the Nutty Professor character)
Jerry Lewis BIOgraphy (A&E bio)
CNBC Profile
E! Dean Martin Story (Jerry has a little interview)
The Rat Pack BIOgraphy (A&E, Jerry has a little interview)
Martin and Lewis (CBS TV-movie starring Sean Hayes as Jerry)
AUDIO TAPES
Jerry Lewis Live at the Orleans Casino (Las Vegas, September 2000)
Martin and Lewis Show
From American Sportsman, feb '74
From Mike Douglas show
Radio promos for The Errand Boy
Prof. Herbert Feinstein interview of JL St, Francis Hotel '63
KUPS Show with Jerry Lewis and Danny Kaye, june '74
More Jerry Lewis, Decca
The Geisha Boys, soundtrack
The King of Comedy, soundtrack
AUDIO CD's
Jerry Lewis Just Sings
Jerry Lewis Collectors Series (Capitol, 1990)
Pardners - The best of Dean and Jerry at the movies
The ultimate Martin & Lewis music box
The Nutty Professor, soundtrack
Slapstick of another kind, soundtrack
Rock a bye-baby, soundtrack
Cinderfella, soundtrack
Jerry Lewis singles collection, bootleg
Golden Age of Comedy: Martin & Lewis
Jerry Lewis on comedy
Jerry Lewis phoney phone calls
PHOTOCOPIES and ARTICLES
The day the clown cried, original script
Hellzapoppin, original script
Playbill: Hellzapoppin
Playbill: Damn Yankees
Playbill: Damn Yankees
Lot of articles from newspapers and magazines
COMICS
The adventures of Jerry Lewis (DC comics): n. 109, n. 115
Spoof, les aventures de Jerry Lewis N.32 (France 1977)
Il Vittorioso, Cinderfella Comics (Italia 1961)
Don't Give Up the Ship, Dell Comics (Usa 1959)
---

Jerrylewis.tk is an unofficial, non-profit, Jerry Lewis website
and is in no way connected with Mr. Lewis, Jerry Lewis Films, Paramount Pictures or any other such organisations.
It's sole purpose is to educate visitors about the love for Jerry Lewis and his work.
All original content is Copyright © 1999 - 2010 by Jerrylewis.tk. All Rights Reserved.
Other content is Copyright © its respective owners.