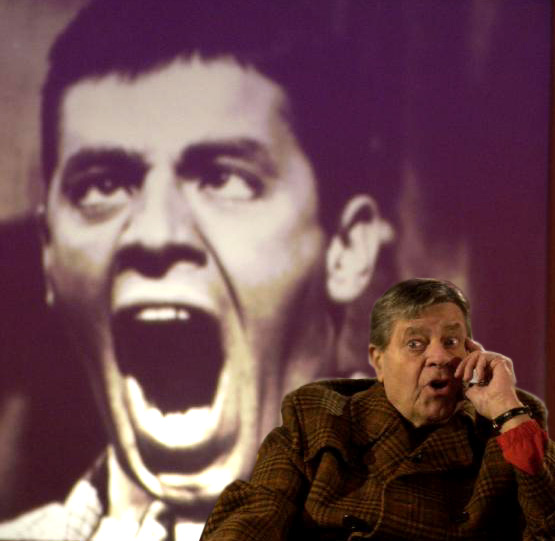 JERRY's VIDEO
---
The Story of Jerry Lewis / La storia di Jerry Lewis
Watch the video interview / Guarda il video dell'intervista
---
The Simpsons
Jerry as Prof.Frink Senior / Jerry nella parte del Prof.Frink Senior
in english ooooooooooooooo in italiano
ooooooooooooooooooooooooooooooooooo la voce di Jerry è di Michele Foresta (Mago Forest)
---
JERRY LEWIS
LIVE AT THE OLYMPIA
IN PARIS
In Windows Media Video 40 minutes of a legendary performance / 40 minuti di una leggendaria performance
---
In REAL PLAYER
Jerry at the Late Show with David Letterman to present his book "Dean and Me"
Jerry al David Letterman Show per presentare il suo libro "Dean and Me"
---
In January 1988 Jerry was guest star in the "Raffaella Carrą Show" in Milan, Italy
See with Windows Media Player the videos:
---
In REAL PLAYER
DEAN & JERRY live at the COPACABANA (early 50's)
THE COLGATE COMEDY HOUR
---

Jerrylewis.tk is an unofficial, non-profit, Jerry Lewis website
and is in no way connected with Mr. Lewis, Jerry Lewis Films, Paramount Pictures or any other such organisations.
It's sole purpose is to educate visitors about the love for Jerry Lewis and his work.
All original content is Copyright © 1999 - 2010 by Jerrylewis.tk. All Rights Reserved.
Other content is Copyright © its respective owners.
Jerry Lewis 80 birthday compleanno picchiatello